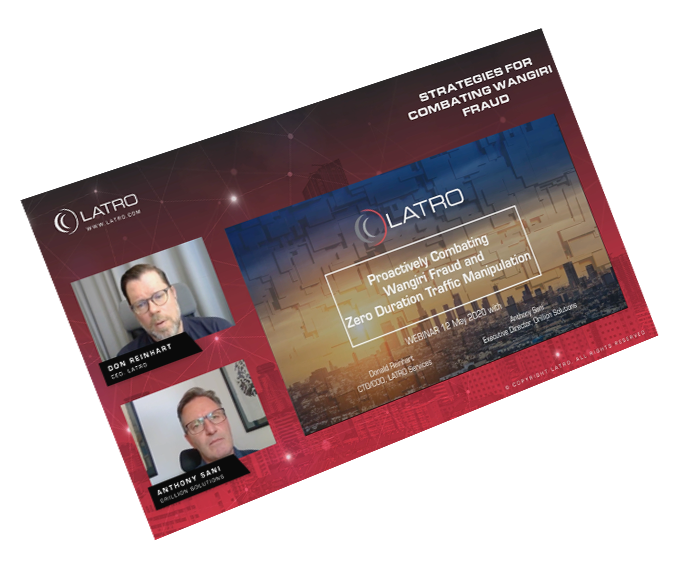 Webinar On-Demand
Strategies for Combating Wangiri Fraud
Wangiri and its various forms of artificially inflated traffic – sometimes called robocalls, has become a major problem for telecom operators and subscribers worldwide.

In 2019, Orillion Solutions launched the first industry shared database of phone numbers confirmed to perpetrate Wangiri attacks. The Orillion share database is built on blockchain technology and launched in conjunction with the Risk Assurance Group (RAG). As contributing members of RAG, Orillion and LATRO collaborated on the successful RAG sponsored pilot project. Both companies continue to play an active role in the next phases of the project, helping our customers and the broader telecom anti-fraud community fight against robocalls (Wangiri fraud calls).
In this live webinar,
- Don Reinhart, CEO, LATRO
- Anthony Sani, Executive Director, Orillion Solutions
discuss the problem, the solution, and the way forward. They will be discussing practical strategies that telcos can adopt that will help them curb this fraud problem. Register for the webinar today. You don't want to miss this.