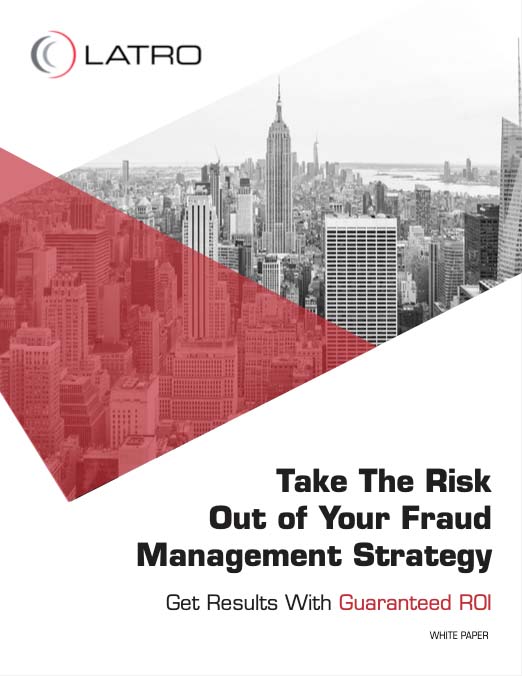 Whitepaper
Take the risk out of your Fraud Management Strategy
✅

Focus on the results that impact your bottom line
✅ Implement the most effective, industry-recognized solutions to fight fraud in your networks
✅

Your results are guaranteed or else!

The LATRO Guarantee Model helps telecom operators and communication service providers take the risk out of their Fraud Management strategy, providing a guarantee in Return on Investment (ROI) while gaining access to the innovations and services that LATRO provides.

Fill the form to download the whitepaper.